Description
Tired of the hustle and bustle of working at a hospital? If yes, check out this unique opportunity to try a slower pace, provide amazing quality of care and make a difference in someone's life. Full-Time: Salary- $75,000/year salaried rate with a $5,000 bonus after 6 months of employment.
Justice Resource Institute (JRI) is looking for a FULL-TIME (flexible schedule) REGISTERED NURSE at our beautiful Susan Wayne Center of Excellence (SWCE) campus located in the quite corner of Thompson, CT.
Who we are looking for:
In this position, you will be able to convey your passion for helping others while working with a dynamic team of nurses by bringing a positive and supportive approach while working with our students! Justice Resource Institute (JRI) is a non-profit human service agency that provides various treatment settings for latency and adolescent populations. At JRI, we specialize in trauma informed care and provide 24-hour comprehensive care settings including schools on specific sites, full clinical staff, nursing staff, and direct care staff.
JRI provides the training so that:
YOU will be able to develop your nursing skills by educating and providing health care services to promote healthy choices that enhances our students' physical and mental well-being.
YOU will be able to create a safe and therapeutic community by providing oversight and attention around documenting and administering medications and completing assessments to ensure the best treatment for our students.
YOU will be able to help students and families navigate their medical needs and help provide valuable skills to ensure the students are successful in their next steps.
Why JRI?
Be who you are! JRI is strongly committed to providing an inclusive, diverse and welcoming environment for our employees and the people we serve.
Access to our excellent Blue Cross medical and Delta Dental benefits.
Retirement benefits including 401K matched up to $800 a year and pension after 5 years of employment.
Professional development opportunities such as tuition reimbursement up to almost $4000 per year and discounted tuition rates to select partnership colleges and universities!
Wellness benefits including access to employee resource groups (including multicultural affinity groups, LGBTQ+ advocacy, employee engagement groups, etc.), self-care resources, and an Employee Assistance Program.
Generous paid time off up to 19 days for full time employees in your first year and much more!
Requirements
Hold a current RN license in good standing.
Ability to obtain a Connecticut State nursing licensure.
Certified in American Red Cross CPR/First Aid (or ability to be certified).
Ability to be certified in Building Communities of Care (verbal de-escalation and physical intervention curriculum).
Experience in a mental health, residential or medical setting with adolescents preferred.
Ability to express ideas clearly both in written and oral communications.
Knowledge of basic Microsoft computer systems and Internet capabilities.
A valid driver's license.

Acceptable CORI.
More about JRI's Susan Wayne Center of Excellence (SWCE):
The Susan Wayne Center of Excellence (SWCE) provides intensive, staff secure, educational and living experiences for adolescents to cultivate growth and improve functioning in all areas of their lives. At SWCE, comprehensive and individualized treatment and programming builds on existing strengths and competencies to address the multiple, adverse life challenges often experienced by students and their families, all offered within a structured and evidenced based treatment and educational framework supported by a 24/7 residential setting.
Who to Contact: We would be excited to hear from you! Contact Amy Kreidemaker at akreidemaker@jri.org to learn more about this position or other available opportunities in Connecticut.
Medical Specialty
Physical Setting:
Supplemental Pay:
COVID-19 considerations:
All Employees are wearing masks (vaccinated or not)
Sanitizing stations
Routine Testing
License/Certification:
Work Location: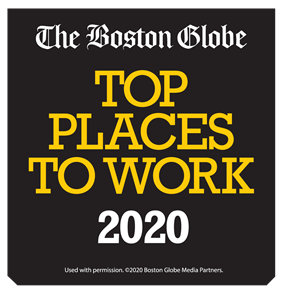 Be who you are! JRI is strongly committed to providing an inclusive, diverse and welcoming environment for our employees and the people we serve. Persons from diverse backgrounds including women, communities of color, the LGBTQ community and people with disabilities are encouraged to apply. JRI is an equal opportunity employer.
Job Information
Job ID: 59991506
Location:
Thompson, Connecticut, United States
Position Title: Registered Nurse
Company Name: Justice Resource Institute
Job Function: Registered Nurse
Job Type: Full-Time
Job Duration: Indefinite
Required Travel: 0-10%
Salary: $60,000.00 - $65,000.00 (Yearly Salary)
Justice Resource Institute (JRI) is a leader in social justice, with over 100 diverse programs meeting the needs of underserved individuals, families and communities. We are committed to excellence, delivering targeted services that support the dignity of each person. JRI has initiated programs and developed models that have set trends and shaped systems. JRI does not grow through serially developing similar programs; instead, we operate a few exemplary programs of each model. Our work has compelled the development of more i...
Justice Resource Institute
Thompson, CT, United States
Justice Resource Institute
Thompson, CT, United States
Justice Resource Institute
Thompson, CT, United States
Justice Resource Institute
Thompson, Connecticut, United States